An essay I contributed for a book published on the occasion of Lesley-Anne Cao and Lao Lianben's exhibition, More light than heat.

For the exhibition, I collaborated with the artist Lesley-Anne Cao to film 7 single-channel HD videos in a work titled A vitrine, then a window


https://lesleyannecao.com/A-vitrine-then-a-window
Full issue:
https://issuu.com/callewright/docs/more_light_than_heat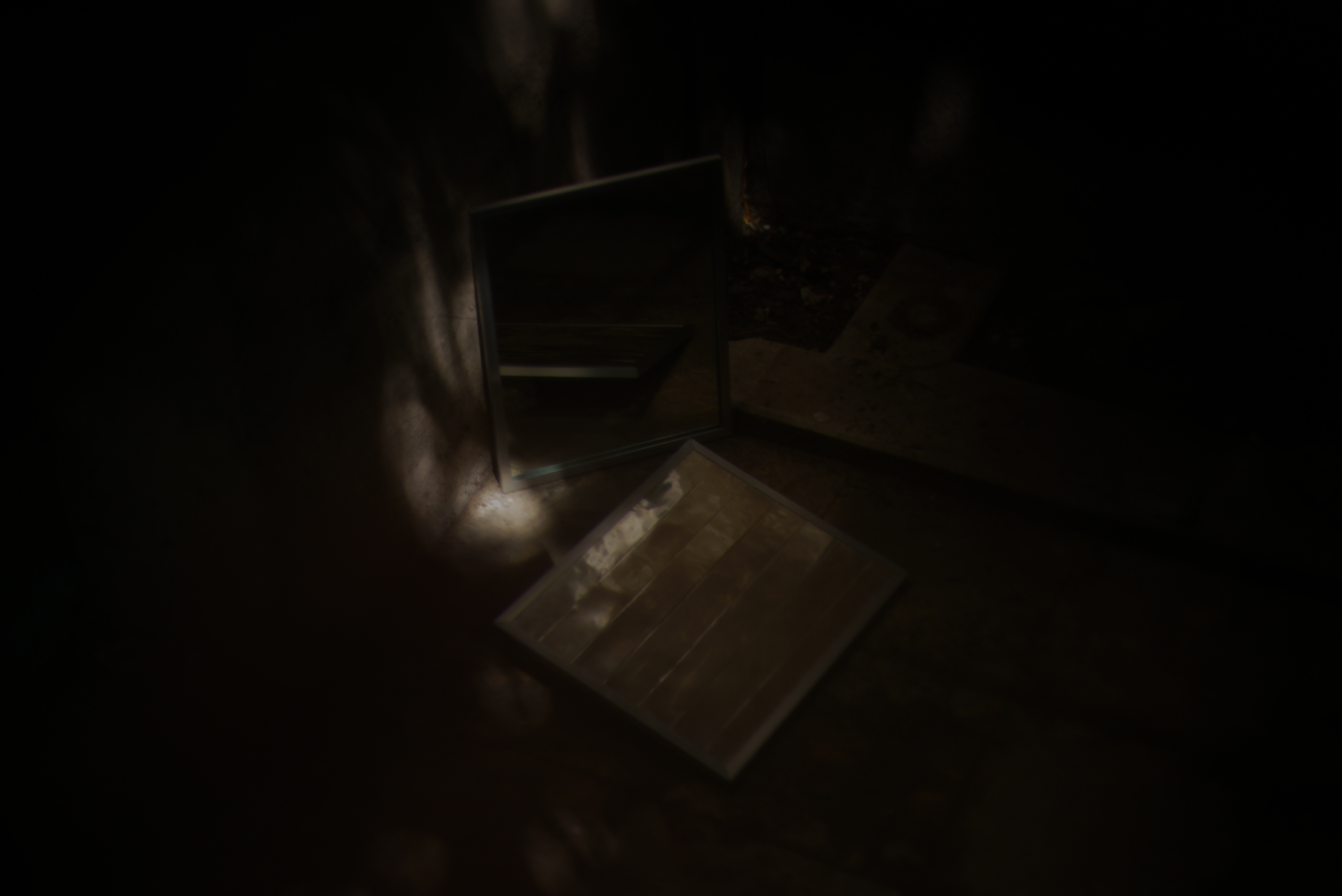 Many thanks to Ariana Mercado and Alex Tuico.
15 May 2020, Metro Manila

A reunion before the world
Dennese Victoria

It took a long time before I heard the first sentence. All throughout March, then April, and finally, May, I was just thinking, Why are we still here? Why are still talking about this?

The days moved (Mother's cousin catches the virus and loses). I could see again (Not long after, her husband follows). We have been pushed into this new world. How can I speak about this now? Tell the truth to begin. What of then is still true?

The invitation came long after I had said yes to writing. I don't like doubting what I love and yet I do it all the time. I am looking at the branch where I had filmed the dress. It was dead then, the tree it was attached to, halved. Now I must tell you that it had lived.

There are new leaves in place, though I can't seem to look at it without seeing the dress. Gold thread running along its edges, you called it a door. I see it up close and then from a bit of distance. I see the version I first thought of but never got to make, the one where it's just falling, continuously from a high place. I remember deciding the risk was too high. The thread's real, after all. Maybe I was scared to execute it, maybe there was not enough time, maybe I wanted to take care of it, to keep it safe.

I see it now too the way you had first let me see it. Dark room in Hong Kong, pictures resized to fit the palm, a mental image of your friend trying to sew parts of the cloth together. Difficult, she said, and you relayed. I know I've returned everything to you and yet somehow, even with the new growth, with this new covering, this one is still here.

Memory believes before knowing even remembers. Believes longer than recollects, longer than knowing even wonders. Faulkner, Chapter 6, in a novel called Light in August, though I didn't receive it from the original. Rather, I found it through Sally Mann; first in a recording of her conversation with Paul Holdengräber, and later as I was reading a book she had recently released. The title, Hold Still, a memoir with photographs.

I should be moved; by life, by the resurrection. I had really grieved (as I did for the other tree that used to stand beside it years ago) waking to find that tree cut in half. And yet I still also see myself climbing on our roof, almost a year ago now, trying to catch what little light was available before it rained.

It was a game you had invented, I would later tell people when asked. A world built with objects that I (the player? the borrower?) had to occasion to move.

Not that this was the instruction, but I felt that it was what was being asked for. Document, you said. Though each time an object landed in my hands, I instead heard, Move me. Turn me into something other, more than what I am.

And perhaps, indirectly, or because we had discussed it in the first meeting (the twins, the scales, the mirrors), a game of surprising, yes, but also a game of pleasing. You prefer to call it, work, I know. Passed through, also words that you like to use. So maybe it is I who tends to ask (demand?) more from images.

I have been trying to return everything to you. I wonder if you'll take them back. I wonder if you still like any of it.

Why ask objects to move? Why give a version? You had agreed to letting me render them however I wanted to though most of the time it was only in whatever way I could. It wasn't question and answer, but more of, question and response. My work was to make attempts, and it stopped each time you agreed, each time you decided to say you were pleased.

I happened to be there on their last day at Vargas and I was surprised, then pleased, at seeing them again. I didn't expect you'd show the objects like that and because of this I loved it even more that they were just lain there. I wondered what had finally moved you to do so.

At rest and not in my hands, they were again themselves and perhaps more yours. I could both look and see them. Nothing to wrestle with, no need to find its right place. I could just behold.

This was a worry that I had carried for More Light than Heat. People were coming for you and instead they were going to see versions, they were going to see my rough translations. It is the work, I know, I understand. You had directed everything and we played for you, with you.

But I was worried about taking care not just of the objects, but of your work. Would something of what is unseen from you, and therefore more real, be carried through? Would it find a way to live? So here am I asking again, and I hope, for not too much.

When I was beginning to recollect what I knew of my time with the objects, I thought I was going to write about ghosts. But we, all of us now, are too far, and they cannot touch us.

Where do the objects go? I remember asking you then when I realized that you were used to exhibiting, not the object themselves, but renderings of the objects made by people you happened to choose. Home is the answer I remember you giving. You bring them home.

Still, I wonder where else they are present, where else they live — your memory, your brother's impression, the versions we had agreed upon, and the ones not unmade, but interior, therefore untarnished, all light.